Empowering Our STATE of Minds
When we work together to solve New Mexico's greatest challenges, we achieve the amazing.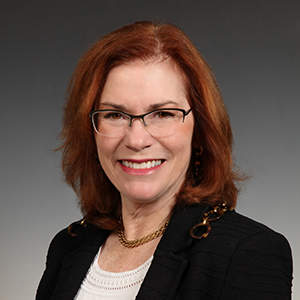 "Research, innovation and collaboration are part of our institutional DNA. By addressing Grand Challenges, we will effect meaningful changes for our communities, our state and the world. Grand Challenges broaden our student and faculty perspectives to better serve New Mexico and provide opportunities to collaborate through interdisciplinary research and problem solving."

— Garnett S. Stokes, President
---
Introducing 3 new Level 2 Teams!
SUSTAINABLE SPACE RESEARCH
Maryam Hojati, Assistant Professor, Civil, Construction, and Environmental Engineering; Charles Shearer, Research Professor, Earth and Planetary Sciences; Kristina Yu, Professor, School of Architecture & Planning
The Sustainable Space Research Grand Challenge Team plans to support a broad university, commercial, and national laboratory collaborative effort to enable New Mexico the opportunity to participate in a scientific, explorative, and economic adventure. The team will contribute to the development of new technologies, materials, and approaches that can improve space exploration and research, while providing opportunities for student engagement and education.
This team has created interdisciplinary collaborations within the University to include architecture, biology, chemistry, earth and planetary sciences, engineering, and physics and astronomy experts.
CHILD HEALTH
Rebecca Girardet, Professor, Pediatrics; Sara Nozadi, Assistant Professor, Pharmaceutical Sciences; Xi Gong, Assistant Professor, Geography & Environmental Studies
The Child Health Grand Challenge Team was formed to address child maltreatment in New Mexico. The team's mission is to develop and operationalize the systematic, data-driven approach needed to empower child maltreatment prevention across New Mexico.
The team encompasses UNM researchers representing the health sciences, public health, environmental sciences, communication and journalism, geography, neuroscience, and child development.
JUST TRANSITION TO GREEN ENERGY
Gabriel Pacyniak, Associate Professor, School of Law; Shannon Sanchez-Youngman, Assistant Professor, College of Population Health; Gabriel Sanchez, Professor, Political Science; Robert DelCampo, Rutledge Professor of Management, Anderson School of Management
The goal of the Just Transition to Green Energy Grand Challenge Team is to create economic opportunities and equitable pollution reduction for disadvantaged communities in the transition to clean energy and climate resilience. The convening team has a shared vision around conducting policy-relevant research that advances social justice goals aligned with a just transition.
A key focus of this team is to serve as a resource to community organizations and government entities. The team includes researchers from political science, population health, and UNM's law school.